Santa Barbara Revels' third annual Equinox celebration
presents talented vocalists and instrumentalists, singing and playing
a delightful and diverse selection of music ranging from Celtic favorites
and haunting Highland music from last year's The Christmas Revels to a
preview of this December's "An Early California Celebration of the Winter
Solstice," featuring mission music, sea shanties, and traditional selections
from the Rancho period of the mid-1830s. Join Music Director Erin
McKibben's ensemble of guitars, flute, harp, cello, violins, and
voices. And, yes, there will be bagpipes! Enjoy a courtyard
reception with the artists during intermission.
Join us and be joyous!
Sunday, September 24th at 5pm
The Presidio Chapel ~ 123 E. Canon Perdido St.
TICKETS: revelsequinox.brownpapertickets.com
Admission: $25 in advance ~ $30 at the door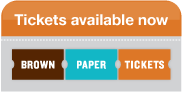 SAVE THE DATE!
Santa Barbara Revels Fall ONLINE AUCTION
starts September 22nd. Details coming soon!